A few friends and I decided to head up Lion's Head in early August last year to play and dance amongst the clouds.
We spent the half of the day rigging this amazing line on the North side of the mountain, overlooking Signal Hill and Table Bay and when we finally were ready to walk a fog bank moved in.
I shot this image of a local highliner in his element - taking a moment and letting the beauty and exposure of this line sink in.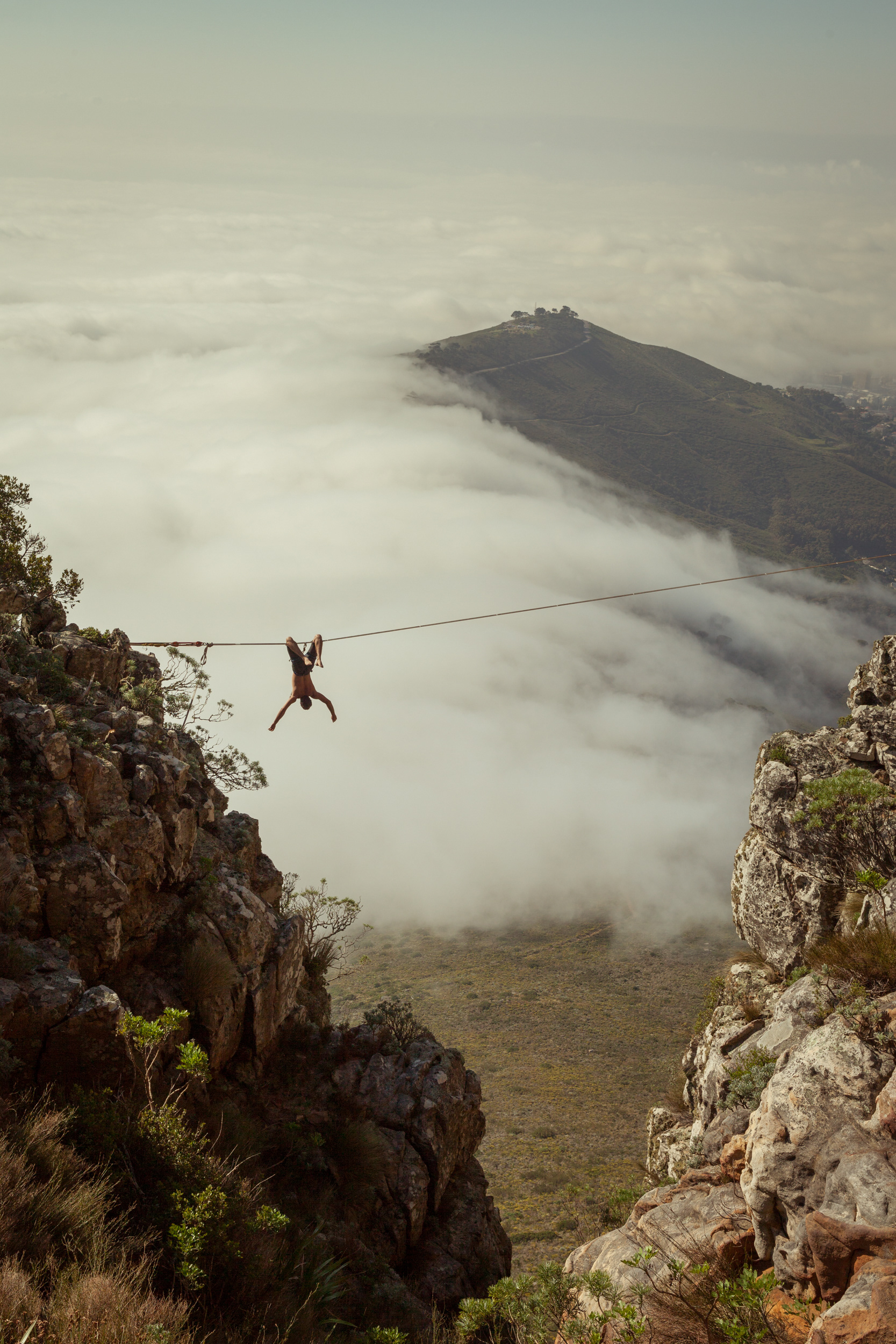 This image is part of a documentary series I'm busy working on, showing casing the extreme sports in and around Cape Town, South Africa.